Sapporo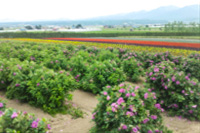 Each of the four seasons in Sapporo (capital city of Hokkaido) offers its own wonder.Spring comes to Sapporo with the arrival of cherry blossoms.(From the end of April to early May)
Summer turns Sapporo into a flowery paradise.
Autumn is a season of delicacies like crab, corn-on-the-cob, salmon, trout and a variety of fruit.
Winter turns Sapporo into a mecca for skiers and snowboarders with its world famous slopes and buckets of powder snow.(Winter Olympics was held in 1972.)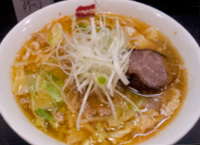 The temperature could go down to -8C (19F) in winter, but it is pleasantly cool in summer (26C, 80F).
There is so much to eat in Sapporo. Soup Curry and Miso Ramen were first concocted in Hokkaido.
The Sushi is superb. Nikka Whisky Yoichi Distillery and Sapporo Beer Museum are open to the public. You can learn about and taste the products.